New versions of ICQ for Windows and Mac now offer group voice and video calls, additional chat features and convenient navigation.
User can now make voice or video calls connecting with a few friends at once: a group call allows for up to four participants. Windows and Mac users can also invite their friends using ICQ for iOS and Android to join the call (although mobile versions don't allow organizing group calls just yet).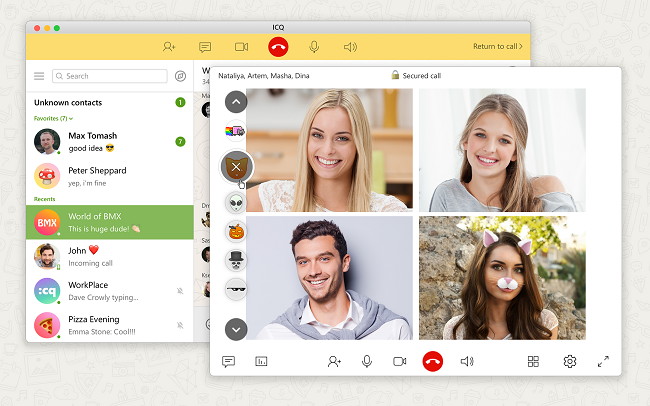 Some quality changes were made to the message feed. Received videos can now be played directly in the dialog. The quotation mechanism was also improved: a user can go to the original message with a single click. What is more, ICQ now features the option to automatically open a chat on the first unread message.
The navigation has been enhanced: all the settings are now available via a single sliding panel on the left.
The new ICQ versions are already available on icq.com, and the source code on Github has also been updated.