VK Music will unite all of the company's music products on a single platform: music sections of social networks VKontakte and Odnoklassniki, a single content library, products for musicians and labels, general recommendation technologies, and a separate VK Music mobile application.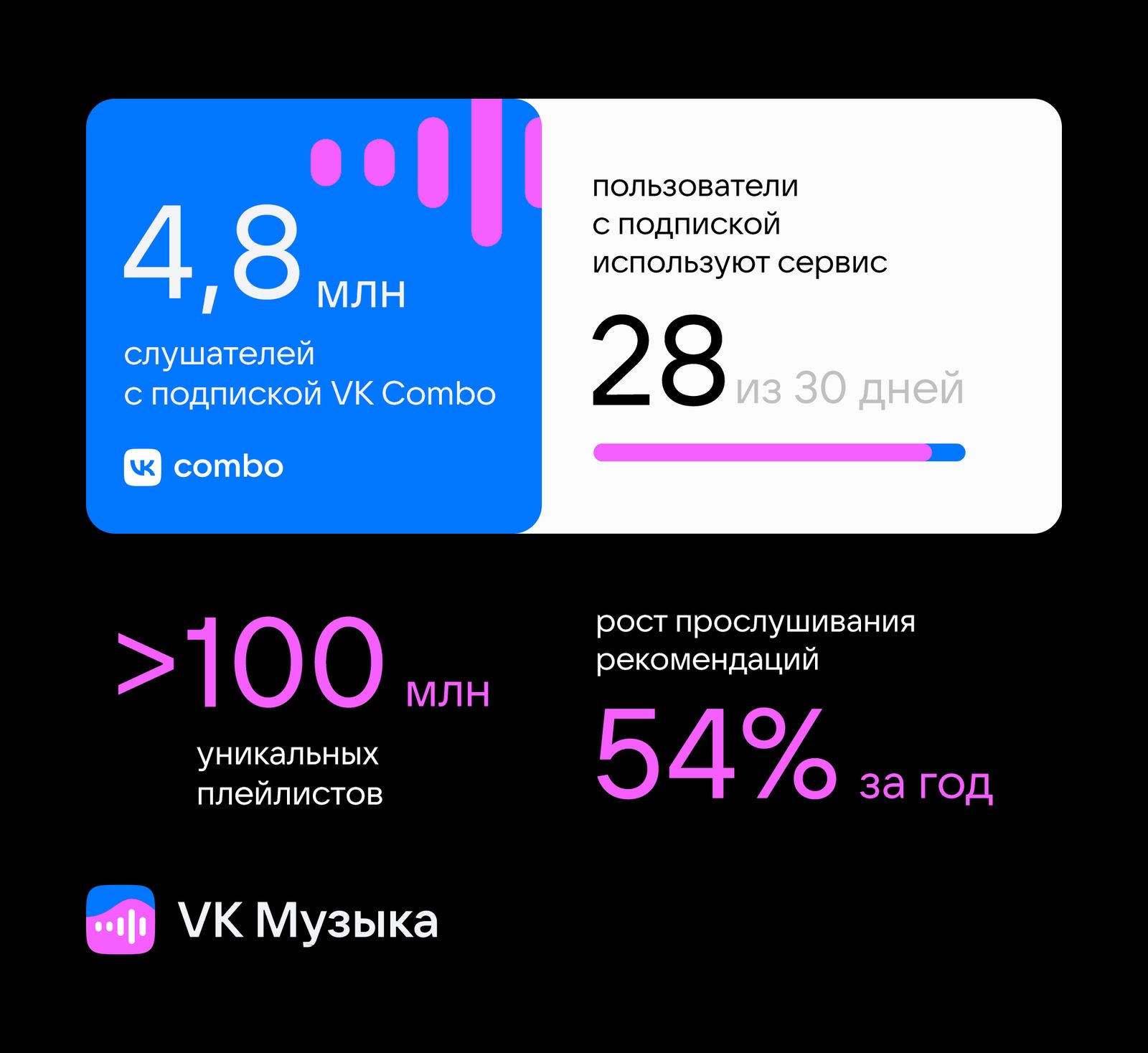 VK Music app
VK Music is a separate mobile app for music playback, launched on the basis of the BOOM application.
The app is convenient: users may quickly access their VKontakte and Odnoklassniki media libraries. Music is available both online and offline. Users can also easily discover new music by listening to radio mixes based on genres, artists, and albums, or by listening to a selection of music prepared by VK Music editors. The VK mix endless smart playlist will adapt to the listener's preferences and behavior.
New approach to finding music
VK Music goes beyond automated suggestions and gives users a new experience – people's recommendations.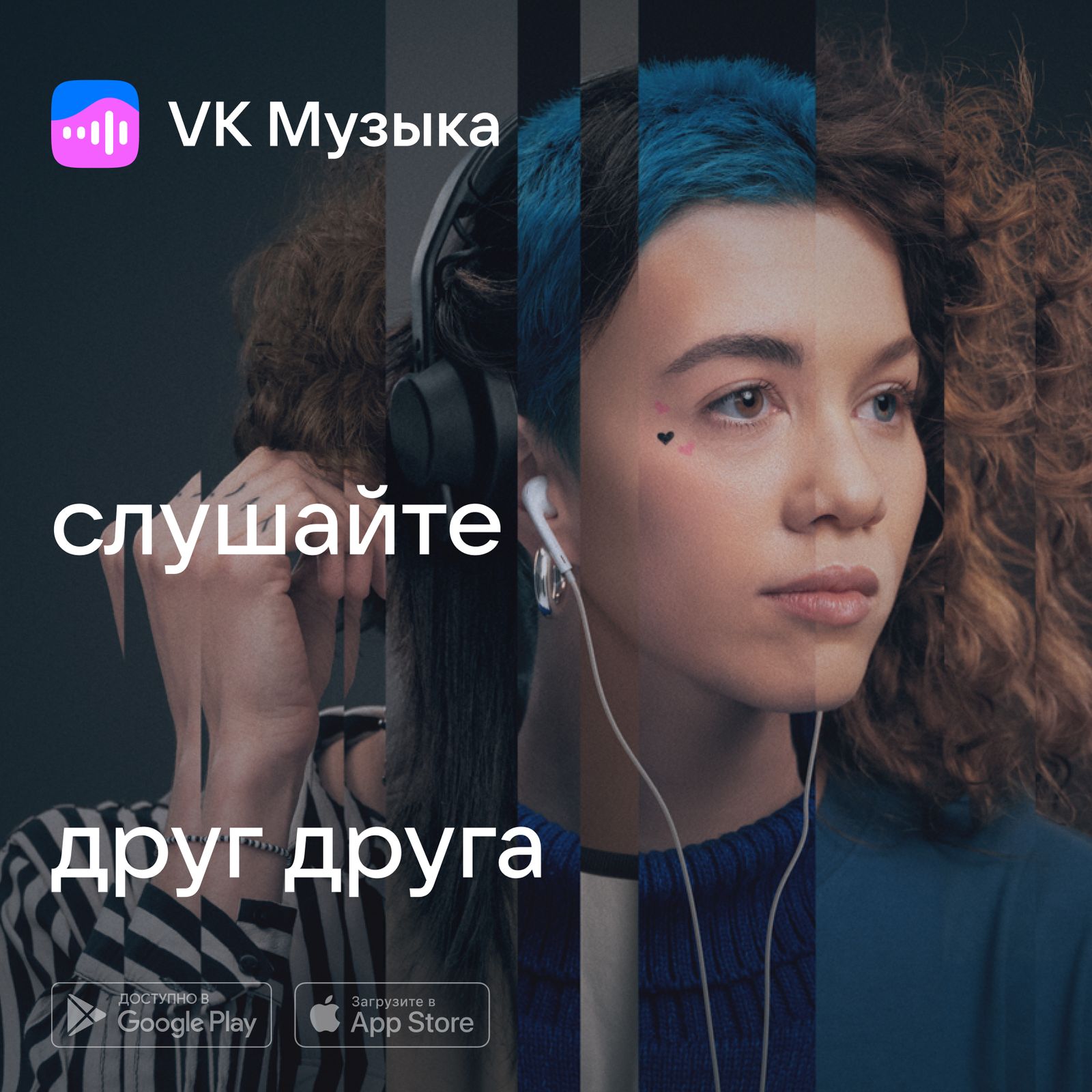 The VK Music database currently has over 100 million unique playlists made by users and communities. The service will soon introduce an algorithm that will show music compatibility and suggest playlists based on matching tastes. This technology is already used in algorithm-based VK Music playlists, where the number of streams over the year has grown by 54%.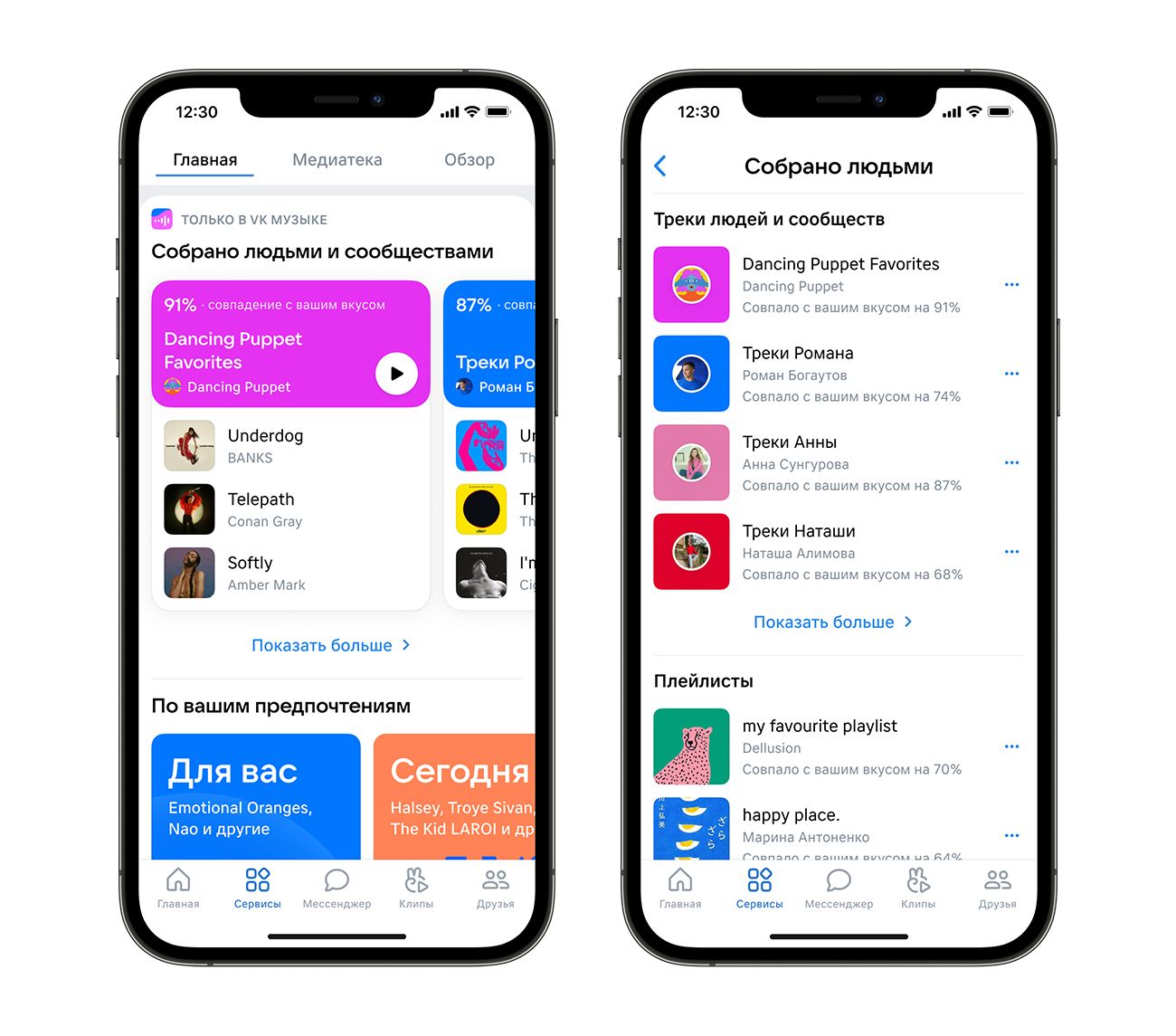 Tools for musicians
VK Studio, our solution for musicians, was also launched today. It assists with audience analysis and the launch of ad campaigns based on relevant data, as well as providing promotion tools.
VK Studio will serve as the foundation for working with musicians. Products will be developed within its framework to assist musicians at all stages of the creative process, from their first releases to stadium concerts. Its features will help with monetization, promotion of new albums and events, and the direct sales of concert tickets from VK Music.
Andrey Zakonov, VK Music Services Director:
"There are thousands of cool tracks released every day, yet finding new music is often inconvenient. People listen to the same thing over and over, because searching takes a long time. In my opinion, the best solution is to properly combine user expertise and the power of algorithms. Hundreds of thousands of unique playlists are created on our services by people who love and understand music. Our algorithms find the best selections that fit the situation and personal musical preferences."
VK Music is available without subscription with ads, or without restrictions as part of the VK Combo subscription, which is currently available to new users for 75 rubles per month for the first three months. Discounts on food delivery and taxis, as well as online movies and educational services are all included in the subscription. At the same time, users can still listen to songs in the music sections of VKontakte and Odnoklassniki – without restrictions with the subscription, or with ads if they do not have a subscription."